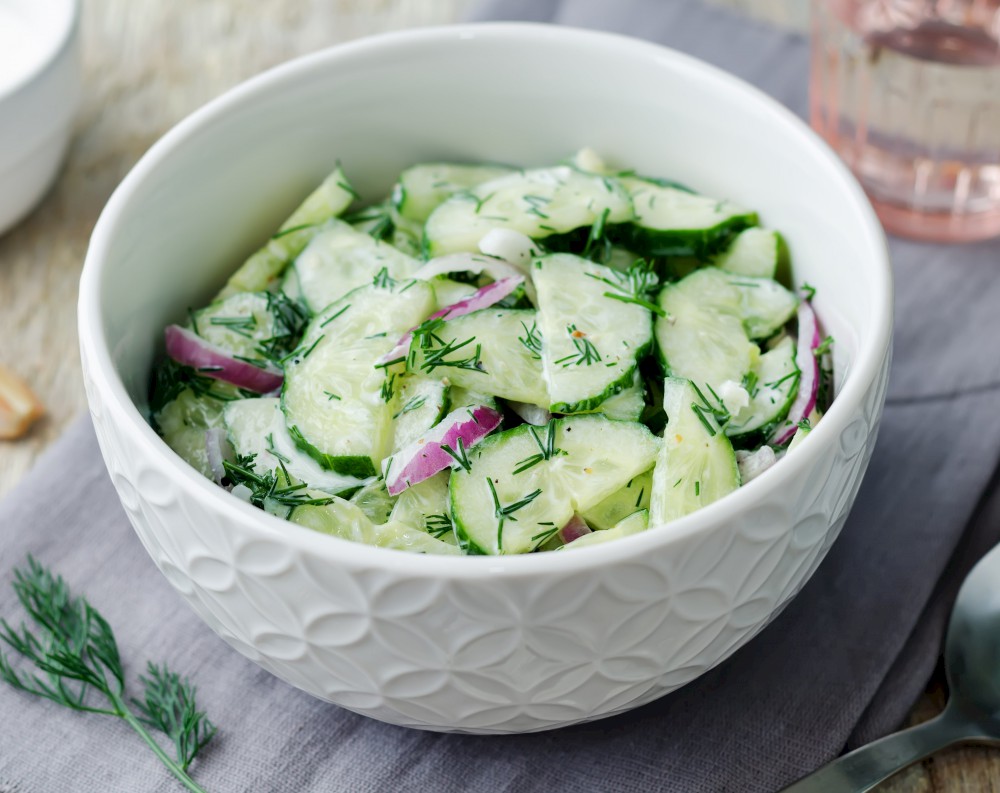 Ingredients
3 medium cucumbers, sliced

1/4 cup My Dad's Honey

1/2 cup white balsamic or white wine vinegar

1/4 cup water

1/2 red onion, slivered

1 Tbsp. fresh dill, chopped

salt and pepper to taste
Instructions
Place cucumbers in bowl and sprinkle with salt. Toss and set aside.

In a small mixing bowl, stir together My Dad's Honey, white balsamic vinegar, water and slivered red onions. Pour the mixture over the cucumbers and toss. Allow the salad to marinate in the refrigerator about 1 hour prior to serving. Season with salt and pepper. Top with fresh dill.
Recipe & photo from: BeeMaid
SHARE NOW!
Don't forget to share this recipe to your family and friends! Follow us on Facebook, Instagram, and Pinterest to get updated on more posts like this.